New Florida Litigation Fell 11% in February, but NOIs Keep Rising – Insurance Journal
March 23, 2022
After a sharp increase in January, the number of new litigated claims in Florida dropped 11% in February for Florida's largest property insurers, according to CaseGlide, makers of claims litigation management software.
The firm also is now tracking notices of intent to sue, notices that were required by Florida Senate Bill 76 last year in an effort to reduce spiking claims litigation numbers. NOIs climbed 3% from January to February, CaseGlide found. The notices, designed to give insurers more time to settle or find another route to avoid litigation, have climbed since the law took effect, from 1,311 in July to 2,740 in February.
"As stated last month, we're still experiencing some monthly volatility with new litigated claims since SB 76 went into effect in June 2021, and we continue to see NOIs increase steadily," said Wesley Todd, CEO of CaseGlide. "In fact, the volume of NOIs in February is more than double the amount filed in July 2021, the first month they were put into use. Because of that, we still believe that Florida insurers' litigation exposure is of concern."


The firm tracks litigation numbers for the 17 largest property insurers in the state. For those carriers, assignment-of-benefits cases continued to be a big chunk of the litigation, rising slightly to 34% of all litigated claims in February, Todd said. This is the third consecutive month in which AOB cases represented more than 30% of new litigation, and February posted the highest percentage in more than 12 months, the firm reported.
Overall, the number of new litigated claims fell to to 4,067 in February. The number has remained near the 4,000 mark since SB 76 took effect.
All but one of the 17 insurers showed a month-over-month drop in total litigated claims in February. Fourteen insurers saw a decline of less than 25%, while two showed a 40% decrease. It should be noted that one of the insurers that experienced a 40% month-over-month decrease became insolvent in February, CaseGlide said.
The company did not name the insurer, but St. Johns Insurance Co., once ranked as the eighth-largest in Florida, was declared insolvent in late February, followed by the smaller Avatar Property & Casualty Insurance Co. in early March.
Topics Lawsuits Florida
Was this article valuable?
Thank you! Please tell us what we can do to improve this article.
Thank you! % of people found this article valuable. Please tell us what you liked about it.
Here are more articles you may enjoy.
Get automatic alerts for this topic.
Your email address will not be published. Required fields are marked *
*
*

document.getElementById( "ak_js_1" ).setAttribute( "value", ( new Date() ).getTime() );

Trends in the Surplus Lines Industry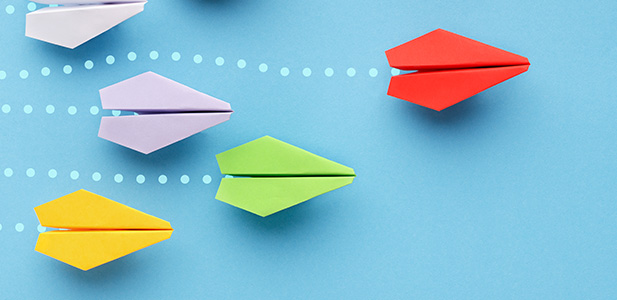 Before you go!
Sign up for Insurance Journal's daily newsletter and get free access to this live webinar from the Academy of Insurance.
Live, online event. March 24
Free to you Regular price: $129.00
What you will learn:
Your spot is reserved!
Thanks for your interest. You'll receive our next newsletter. We'll see you on Thursday.